IMMERSE YOURSELF INTO THE CHARM OF
OUR HISTORY
A PLACE OF COMMITMENT AND CREATIVITY

WHALES HAVE INSTINCTIVELY TRAVELLED TO THIS MAGICAL, NURTURING PLACE EVERY SINGLE YEAR FOR CENTURIES. HERNÁN CORTÉZ DISCOVERED IT IN 1535, AND SEBASTÍÁN VIZCAÍNO NAMED IT LA PAZ IN 1596
The magic of Baja California Sur, and in particular, the La Paz peninsula, has captured the attention of many — especially after the Sea of Cortéz was dubbed "the world's aquarium" by Jacques Cousteau in the mid-50's. But it took Jeffrey Curtiss' arrival in 2005 for someone to finally figure out what to do with this incredible gem. Jeffrey's son James had moved from Great Britain in the late 90's, founding the Cortez Club dive school in La Paz, Mexico. James clearly showed no interest in returning home, which naturally puzzled his father.
So after a few years, Jeffrey travelled from his home in Cap D'Antibes, France to find out why. However, he was not prepared for what he found in the state capital of Baja California Sur; Mexico's most popular international tourist destination.… He was simply gobsmacked to discover the incredible natural beauty of the western beaches of La Paz, utterly captivated by the turquoise sea, the sunset vistas, the white sand beaches, and the wonderful people. He finally understood why James never came home. He understood why you have to see it and feel it, to believe it. Jeffrey was so enchanted, he decided to stay.
OUR VISION
THE DEVELOPER WANTED TO CREATE A DESTINATION WORTHY OF THE NATURAL WONDERS FOUND ON THE EDGE OF THE SEA OF CORTEZ.

Their vision was timeless, classic architecture, which complemented the natural topography, looked like it had always belonged, and would stand for eternity. Quality, distinction, uniqueness ~ a place of healing. A place where those who appreciate artisan craftsmanship, personal service, incredible weather and one of the few places on the planet allowing a genuine indoor/outdoor lifestyle, could call home.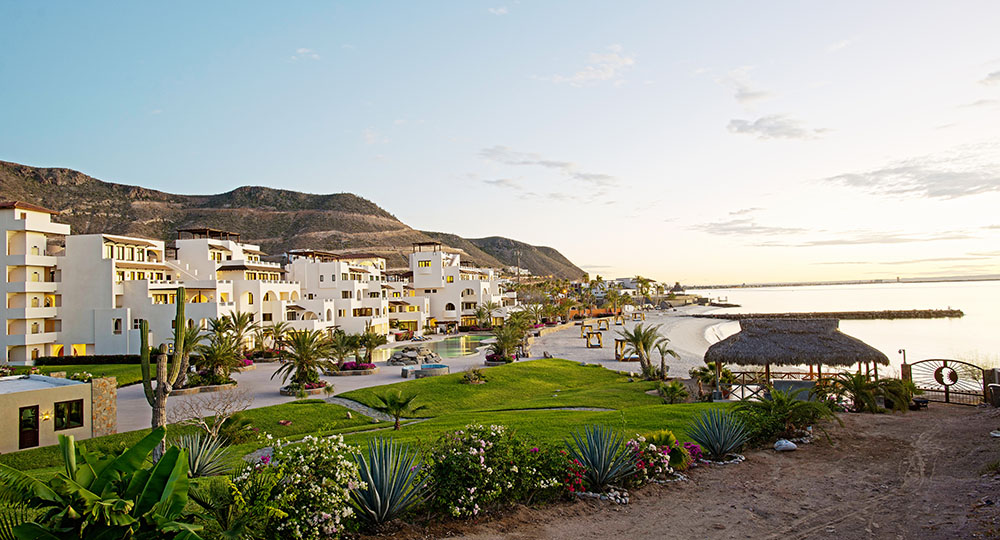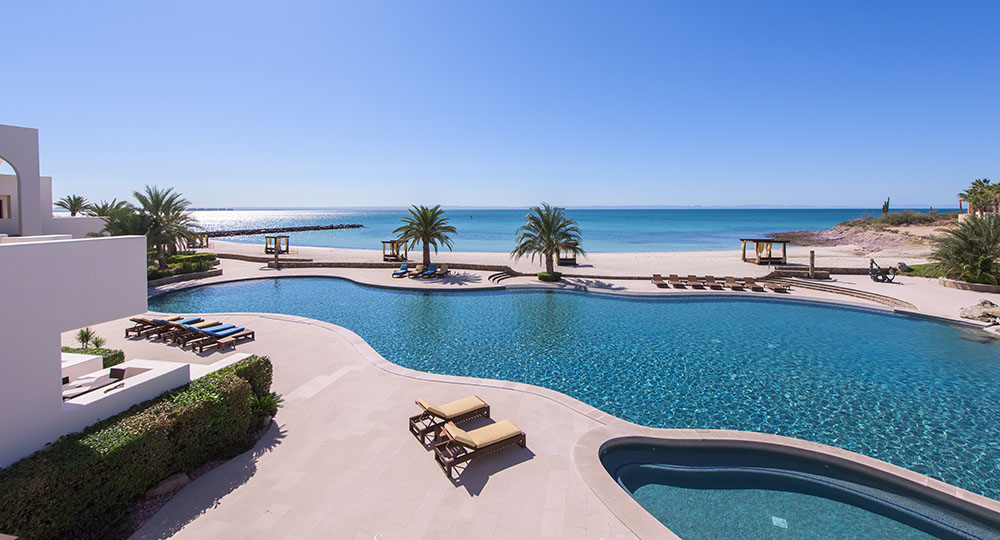 The first time one gazes upon Playa El Caimancito, it's quite possible to imagine what the early explorers and visitors saw and felt, because this pristine, sandy beach hasn't really changed much in the past five centuries. You can imagine that yours could actually be the very first footprints in that sand; that you are one of the few lucky souls who are able to swim and frolic in these calm, warm turquoise waters, away from the madding crowds.